We will be your hosts – Steve and RubyKim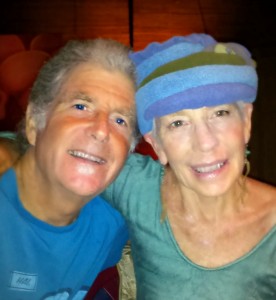 Quick Bio
Why Jazzy's Riverhouse
Why Dominical, Costa Rica
Who we are…
We offer…
Dominical is…
Little bit about the Dominical Area:
Here is a 2015 Video created by visitors to this area using a GoPro (credits to www.mytanfeet.com):
Below is an interactive 360 degree image of Dominical Beach.
Jazzy's River House - Dominical, Costa Rica shared Community Carbon Trees Costa Rica's post.
Thursday, July 13th, 2017 at 2:23am
Community Carbon Trees Costa Rica
It's BONUS Day! Our long time 501c3 partner Global Giving will match up to 50% of all funds donated starting at 9 AM EDT. If you've been wanting to sponsor a tree lately, today is a great day to do it. We will match the other half and the Earth gets 2 for 1 trees! We use your money to pay our workers for producing, planting and working to chop grasses and maintain the trees for future generations. Everyone works really hard to earn the money that you also work hard to earn! Symbiosis! Our unique social empowerment reforestation solution is a win win win for everyone, the 🌎 included. You get a real reliable carbon dioxide offset of 1 TON by planting a tree and a US tax deduction for doing it. Plus all the good vibes and gratitude. It just feels good ! Thank you!!
Https://goto.gg/14868
View on Facebook